Subscribing: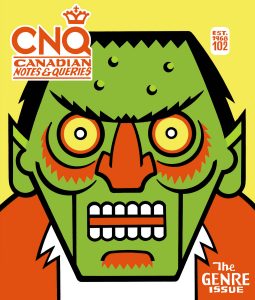 CNQ subscribers receive three issues yearly of the finest literary criticism, poetry, graphic works, and short fiction. Subscriptions can be purchased through PayPal (below), by credit card via email (info@notesandqueries.ca) or phone (519-915-3930), or by a cheque addressed as follows:
Canadian Notes and Queries
1686 Ottawa Street, Suite 100
Windsor, ON
N8Y 1R1
If you'd like to begin your subscription with a specific issue, just send an email, with "Subscription request" in the subject line, to: info@notesandqueries.ca.
Subscribe & Save!
International Orders:
Buy the current issue: #102